We pride ourselves on providing excellent service.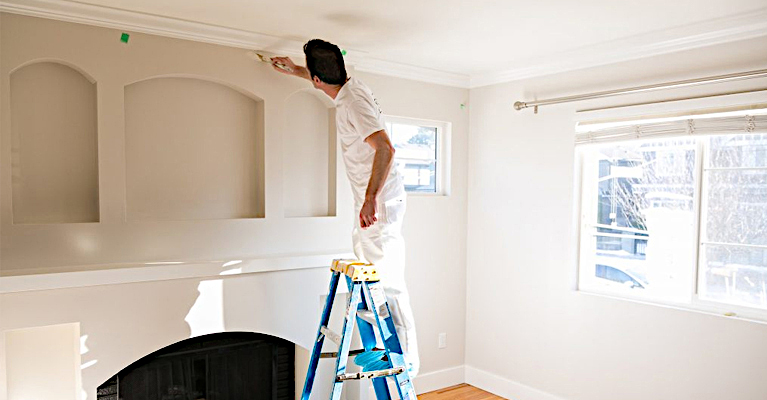 Interior and Exterior
Painting
If you're looking for professional painting services for an interior or exterior project, Rennovarea is the answer.
Choosing to paint the interior of your home can create a fresh new look, and can be a great addition to a renovation or all on its own.
With Rennovarea, you can expect professionalism, efficiency and exceptional results.
Our team are experts in taping off, priming, painting and touching up, along with colour assistance and more. We provide affordable rates for painting services and our experienced professionals get the job done right everytime.
Rennovarea offers high-quality painting services at affordable prices.
We start by cleaning and preparing the area to work on. This may include moving or covering large furniture. Also, we'll mask non-painted areas and cover the floors and other surfaces with plastic sheeting. Next, we will start sanding where necessary. We will also start making any small repairs we discover are needed along the way, such as hole-filling, caulking or similar restorations. We will also take care of other wall repairs, trim repairs, and priming bare walls.
Once everything is ready, we begin painting with brushes, rollers or spray machines as necessary.
Allow us to help with your next project. We handle residential painting for kitchen, bathroom, bedroom, living room, ceiling, hallway, and just about anywhere else you can think of.
Rennovarea provides both interior and exterior painting services serving areas in the lower mainland, including Vancouver, Burnaby, Richmond, New Westminster, Coquitlam, Delta, Surrey and more.
Contact us for a free no obligation quote today.