Bathroom Renovations Tips to Know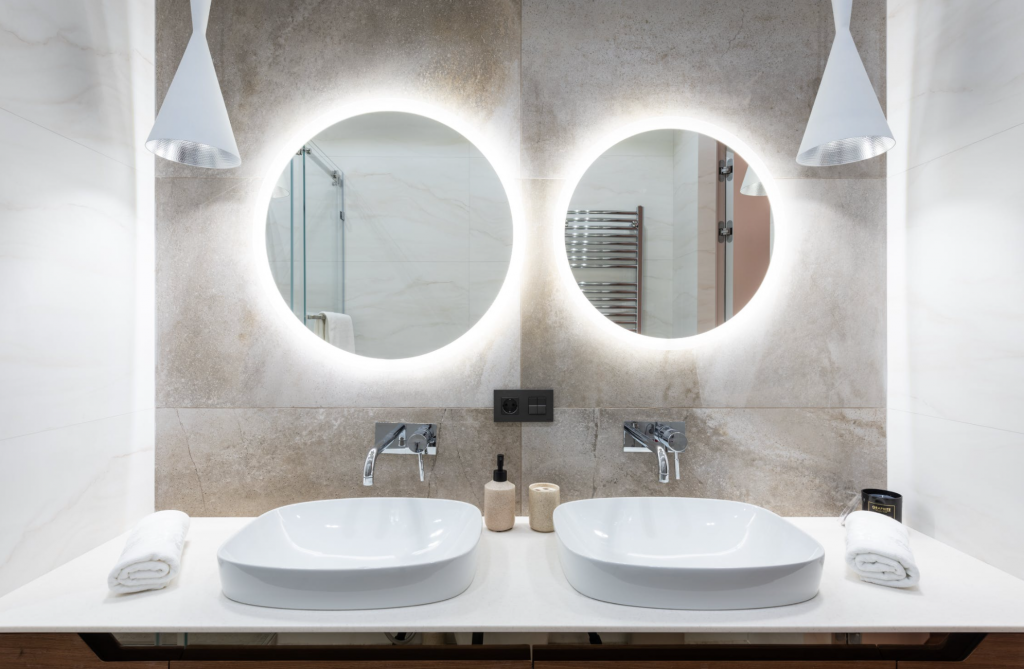 When it comes to remodelling a bathroom, it can quickly get expensive without proper planning. An easy way to save is to keep things where they are, because rearranging features like a sink or shower can mean you might need to be moving plumbing pipes, and that can add to costs considerably. Replacing fixtures and tubs or shower bases adds to the cost of renovations. If looking to keep costs down, you might consider renewing or refinishing rather than replacing. This can save you on demolition work, installation costs and more. 
Do you want to save on bathroom renovations? You're not alone. If you are planning on renovating your bathroom, there are many ways to save money. With a little research and creativity, you can get the results that you want without breaking the bank. We'll discuss some of the things that homeowners can do during their renovation project to save money on costs.
Bathroom Renovation Options – How to Save
While you can go with expensive options, you can come out ahead and save with a lot of more economical options to be found. Using ceramic or porcelain tile is often practical and relatively inexpensive, with many design options available.
While you probably wouldn't tear up a bathroom floor to make it heated, if you're starting a renovation it would be the right time and it's an upgrade that's growing in popularity.
It's unlikely that anyone has purchased a home because of a toilet, so there's no point in getting the 'cadillac' for your bathroom renovation. Most are content with a clean, properly working option. Even though you can get ones with heated seats that play music and other things, that money might be better used for other parts of the remodel.
Bathroom Renovations – Where to Splurge
There are probably two places that you might consider to spend a little more, depending on your goals and what you have in mind for your bathroom remodel.
The first option to splurge is your vanity. This is like the centerpiece of a bathroom and one of the first things seen. It's always wise to get lots of storage. You might also look at vanity design options where plumbing is streamlined, making room for a drawer. This can be worth the extra expense.
The other option to look at when it comes to splurging on your bathroom renovation would be your shower area. One way to go that always looks good is frameless glass shower doors. This can add a lot to the first impression of how a remodel looks.
Also, when it comes to splurging, a sometimes overlooked area are the bathroom fixtures. From taps and showerheads to cabinet knobs, this is always a good area to invest in high-quality with good designs. In some cases you may want to consult with whoever is handling your renovations. For example, if you were looking at some huge rain showerheads, you should know that these can be complicated to install. Many even require their own water lines.
In closing, when it comes to bathroom renovations, it's also worth consulting with the contractor before making most purchases to help make the entire process and installations smooth and without surprises.