Kitchen, Bathroom
and Home Renovations
Create your next project with Rennovarea
Contact us for your quote today
If you are looking for affordable home renovations from experts to get the job done properly, then Rennovarea is for you.
Rennovarea specializes in home improvement projects, with expertise in kitchen and bathroom renovations, flooring and painting. Our seasoned pros provide homeowners competitive pricing and outstanding value, while working with you every step of the way to ensure satisfaction.
Our one-on-one service ensures the highest quality standards of workmanship at affordable prices. From kitchen and bathroom to just about everything in between, our team can help to create the look you've always wanted.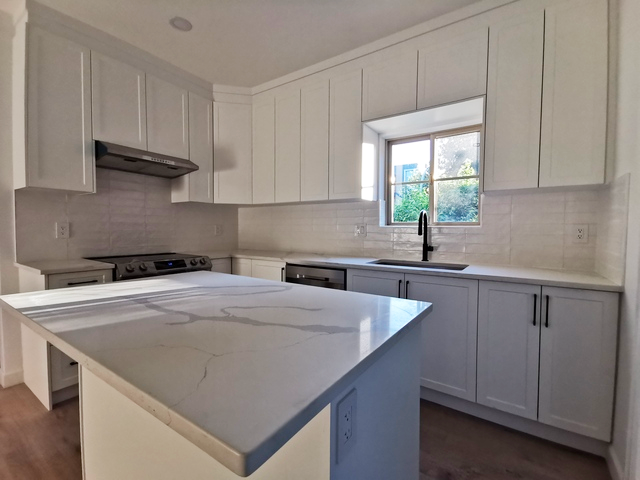 Let Our Expertise Help Make Your Dreams Come True
We work with you every step of the way to ensure that you are completely satisfied with every project.
Looking to renovate your kitchen, bathroom or remodel another part of your home? 
Even if just thinking about how to start, give us a call.
Wow! Such great service and workmanship! I appreciate the honest advice provided by Adrian and his crew! He gave me suggestions on how to save money and provided me with such great ideas to better utilize my space as I had to remodel my bathroom due to a leak with the bathtub. I will definitely use RennovArea again for any future projects.
RennovArea did a complete bathroom renovation for us which involved gutting the original, installing plumbing at grade level for a toilet and walk-in shower (which was above grade in the old bathroom), installing tile in the shower, installing a tile floor with heating, redoing all the drywall, installation of all plumbing and electrical and painting. They were here when they said they would be, friendly and courteous and did an excellent job all round. I would have no problem recommending their services and work to anyone.
Adrian and his team were so great to work with! They helped us with fixing up the basement of our new home (painting, flooring, door, door frame and wall repair, etc.) and we are so pleased with the outcome and how quickly it all got done. I highly recommend them and their collective expertise, and we will most definitely using them again soon to tackle other projects here.
Rennovarea provides complete home renovations serving the areas of Vancouver, Burnaby, and many of the surrounding areas for home and bathroom renovations, flooring, painting and more. Let us help you get started on your next project.
Affordable home renovations in the following areas around Vancouver: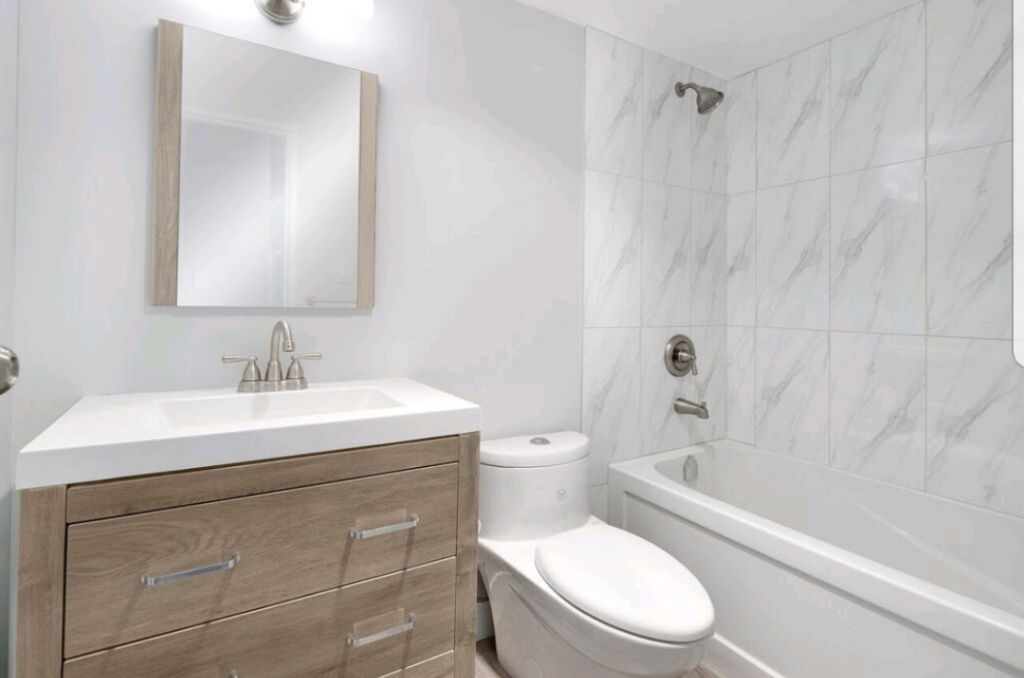 Commercial Services
We also provide a variety of commercial services for all kinds of  businesses.
From office to retail space and more, we offer great rates, quality services, and stand behind the work we do.
Please note that due to demand for our services we may have a short waiting period. 
Those which book early to reserve a spot are given priority.
A quote from Rennovarea is offered at no cost to you.
Rennovarea is an insured home renovations contractor with licensed employees.