When looking for Vancouver bathroom renovations, working with Rennovarea is the right choice for quality work, competitive pricing and courteous staff. We provide exceptional service considered experts in bathroom renovations.
Our bathroom renovations in Vancouver for houses and condos will not only exceed your expectations, we make it easy by taking care of all your needs. From any permits required to the specialists needed to get the job done right, we have worked with many for bathroom renovations in Vancouver BC and throughout the area.
Our expertise in bathroom renovations is demonstrated by the work we do and our many happy customers. Allow us to help you and get started creating the bathroom you've dreamed of.
A bathroom renovation is an investment in your home that you can enjoy for years to come. It can also increase the value of your home and make it more presentable. Whether you're thinking of selling or would like to remodel, this type of project is an upgrade worth doing.
Bathroom renovations can include:
Replace vanity
New flooring
Replace tub or shower
New tiles for floor or shower
New shower stall
Recessed medicine cabinet
Improved lighting
New fixtures
New sink or toilet
Change countertop
Custom renovations
Bathroom renovation examples by RennovArea: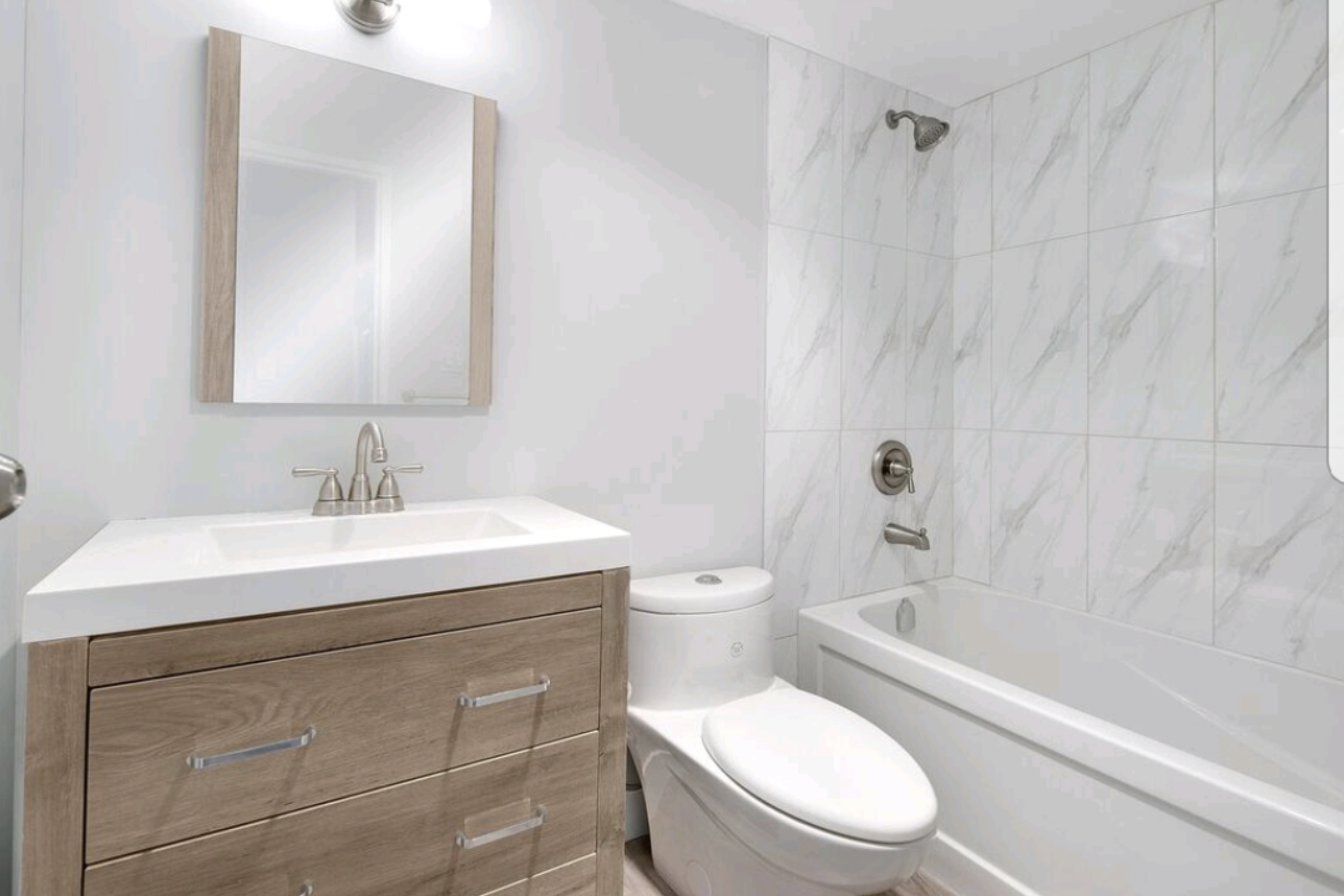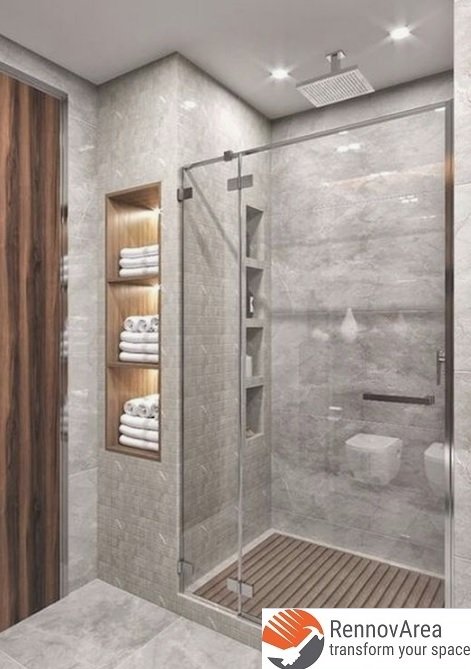 Vancouver Bathroom Renovations
A Vancouver bathroom renovation begins with your vision of what it can be. When we understand your goals are, along with what you desire from a bathroom remodel, it allows us to work with you to regarding things like products to choose from, recommend materials, custom work, special orders or cost cutting methods that fit with your needs.
Get the most out of your bathroom renovation in Vancouver by working with us, and allow our experience to work for you. It's the little details that make for less counter clutter and a cleaner finish.
Contact us for a free no obligation quote today and see the RennovArea difference.